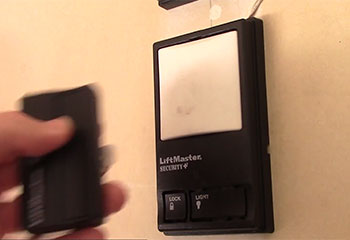 Opener Remote Control Failed
Customer Issue: The customer couldn't get her garage door to open or close using her remote control, leaving her unable to get her car out of the garage.
Our Solution: Once it was confirmed that the problem wasn't with dead batteries, our professional tested and examined both the remote control and opener itself to determine where the source of the problem was. It was found that the sensor in the remote itself was damaged and the issue was repaired.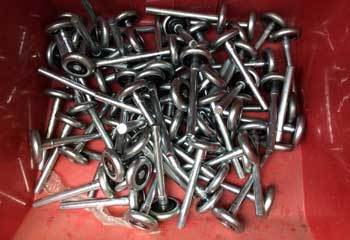 Roller Replacement
Customer Issue: Multiple rollers on the customer's overhead door were making scary noises, and the door was slowing down.
Our Solution: Manually raised the door off of its tracks. Unscrewed the defective rollers. Cleaned and lubricated attachment points and installed new rollers. We then cleaned the tracks, returned door to its place, and reattached the lift cables to put it to the test. All in an afternoon's work.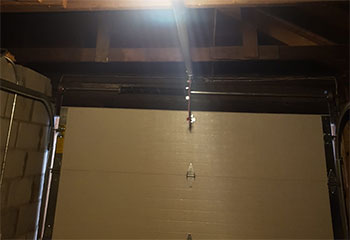 Spring Replacement
Customer Issue: Torsion spring broke and the door slammed shut.
Our Solution: We replaced the broken spring after first making sure that the cables weren't damaged as well. We then checked the bottom panel which hit the floor, and repaired the dents that the sudden drop had caused.
George Masters
- Beaverton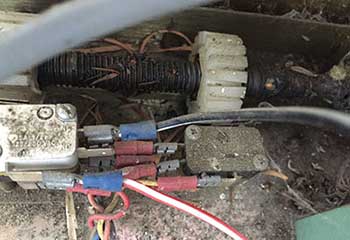 Opener Repair
Customer Issue: Motor gear broke.
Our Solution: The noise the opener was making made us suspect the main gear broke and was preventing the unit from moving the door. Our suspicions were confirmed when we checked the motor, so we replaced the damaged gear with a new one and then made sure the problem was completely solved.
Jim Williams
- West Slope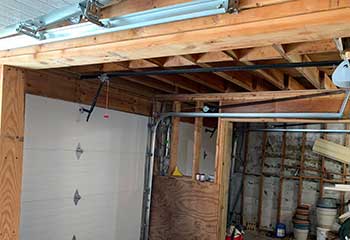 Garage Door Off Track
Customer Issue: A few door rollers popped out of their track.
Our Solution: We located the source of the problem (bent track section) and repaired it. Then we placed the rollers back into the track and lubricated them to make sure they'll be able to move smoothly and without grinding against the frame.