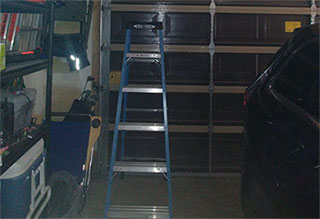 We know you do want to take good care of your garage door, but sometimes you just don't have the time. Either that, or you're not sure of what to do and don't want to risk getting hurt or damaging some part of the mechanism. Don't worry. That's we started offering professional garage door maintenance services, as we have been asked repeatedly by many different homeowners if we can simply take this task up for them and save them the hassle. Well, good news. We sure can.
Ensuring Functionality and Efficiency
One of the main focus points of this service is lubrication maintenance. We will make sure that every moving metal part, from the torsion springs to the hinges and the rollers, is properly lubricated and inspected. If you have a chain drive opener or a screw drive model, we'll apply this treatment to them as well. While doing so, we will also examine the mechanism's different parts and repair any minor damage we discover to ensure all sorts of bigger problems can be avoided.
Checking The Safety Features
In order to see to it that your door reverses properly when you or some object gets in its way, we will test the alignment of the photo electric eye sensors, and adjust their position as necessary. We will also check the force and travel limits of the unit, to ensure the door is able to open and close all the way, and to stop when it meets a certain amount of resistance.
Why It's Important
The reason regular maintenance is so beneficial, is because of the knock-on effect. What is the knock-on effect, you ask? When some minor part breaks down or wears out, it doesn't always bring the entire system to a halt, but it does affect the performance of other, larger components, and causes their condition to degrade more rapidly as a result. That's why the maintenance service our experts at Garage Door Repair Beaverton offer is so beneficial. Don't wait – schedule an appointment today!
Let our team take care of it for you!

Install New Panels

Garage Door Tune Up Services

Bottom Seal Rubber

Broken Garage Door Track Repair