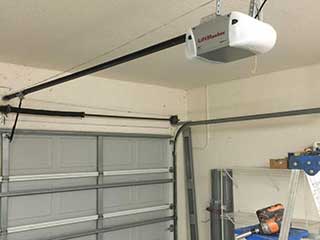 There is no doubt that garage door systems require the assistance of regular maintenance to keep them in good shape. Read on for a few basic tips to keep your system functioning optimally.
The Importance Of Lubrication

The lubrication of your garage door system is not a difficult procedure but can go a long way towards preventing excessive friction and rust. We recommend application at least once every six months - just be sure to check your owner's manual for the right substance for your system.

Garage Door Track Problems

If the door doesn't close properly or appears to be struggling to move, this could indicate a problem with dirt in the tracks or a bend that is obstructing the door from moving smoothly. We recommend cleaning the tracks thoroughly and ironing out any minor dents and bumps with the help of our professional.

Maintaining The Garage Door Clicker

Most of us don't take care of our garage door clickers before the batteries die or present another problem. If it's a battery problem, you can easily solve it by keeping extra ones at home or changing them before they die. If it appears to be a programming problem, you could either consult your owner's manual or consult our team for assistance.

Give Attention To Weather Stripping

The bottom and side seals are very important when it comes to keeping insects, rodents, elements, and water inside the garage. You must always check the condition and ensure it's not worn or showing gaps - if you notice visible damage, it's a good idea to replace the component.

Check The Reverse Mechanism And The Sensors

You can check the safety components of your system by placing an object like a rag or broom in the path of your and triggering it to close. If you find that it continues to close, there is likely a problem with either the reverse mechanism or the safety sensors which you should get looked at.
Our experts at Garage Door Repair Beaverton can help - give us a call today!